Implementing New Software: Managing Timelines and Culture Shifts (Webinar)
Overview - How to set your institution up for success when implementing student success software.
With the ever-changing demands on our community and technical colleges, it can become increasingly difficult to ensure appropriate time and resources are allocated to fully support our student success teams. Any additions to our business practices need to be well thought out and have an immediate impact. For many institutions, the right answer to support our teams has meant implementing a software platform to help with the heavy lift of proactively advising our students.
Yet, with multiple initiatives and limited resources how are colleges successfully implementing the right platform, managing culture shifts and avoiding implementing software for software's sake.
Institutional Participants
Dr. Sandra Landry is the Director of Student Academic Success and the Director of the Quality Enhancement Plan at Mitchell Community College in Statesville, NC. She is originally from New Orleans where she earned an undergraduate degree in Mathematics, Secondary Education from Loyola University; a Masters in Marriage and Family Therapy from Our Lady of Holy Cross College; and a PhD in Curriculum and Instruction from the University of New Orleans.
Her other professional experiences include mathematics instructor for grades 4 – community college pre-college mathematics, K-12 school counselor, principal, and curriculum coordinator; and Director of Developmental Education. Dr. Landry has been with Mitchell Community College for 9 years. In her current position, she oversees the college's tutoring center, the writing center, distance learning and the college's accreditation project, ExCEL: Exceptional Connections for Excellence in Learning. Through this initiative, the college is transforming advising, orientation, first year experiences and student services processes.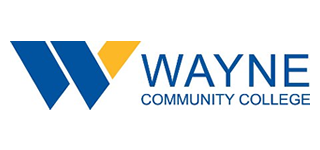 Dr. Gene Smith is the Vice President of Academic and Student Services and Chief Academic Officer at Wayne Community College in Goldsboro, NC. With more than 25 years of progressively responsible leadership experience, Dr. Smith has served as Biology Instructor, Department Chair of Math and Science, Dean of Arts and Sciences, Director of Special Instructional Projects, Associate Vice President of Academic and Student Services, and Interim President, all at Wayne Community College.
Throughout his career, Dr. Smith has been instrumental in the development and implementation of many academic and student service programs and initiatives focusing on student access, retention, and success. He has also been extensively involved in several institutional initiatives to improve student engagement, student learning, and faculty and staff professional development.
Wayne Community College is currently utilizing Aviso Retention in the third year of its SACSCOC Quality Enhancement Plan (OnPoint), focused on academic pathways, advising, early alerts, retention, and college support systems to enhance student success.
Problems, Challenges and Solutions Discussed
How are colleges avoiding software for software sake - how to get the most out of your new institutional acquisition.
How did each respective campus above prepare, resource and manage their teams before and during the implementation of Aviso Retention Student Success Software.

The results and positive cultural impact on faculty, advisors, administration and staff when software is implemented efficiently and effectively.

Overview of successful implementation project completion.
The webinar recording accessible above includes two existing Aviso Retention partners speaking to their honest experiences and lessons learned when implementing predictive analytics powered software to improve the student experience.